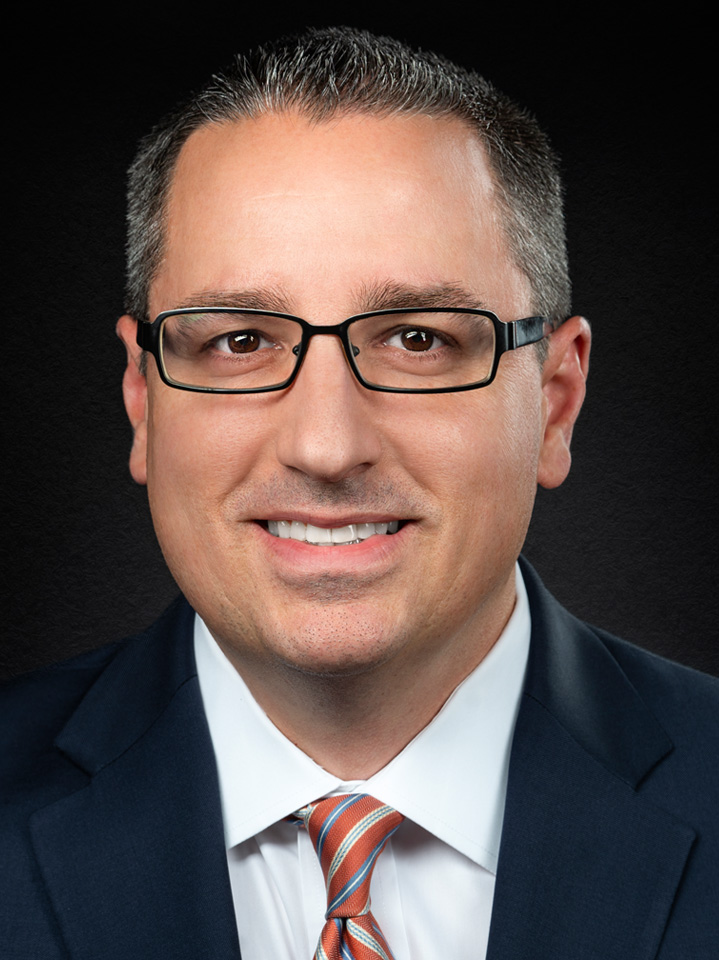 Philip Gulisano
Philip M. Gulisano is a trial attorney with 20 years of experience defending clients in complex tort, personal injury, commercial litigation and large loss cases involving claims of product liability, premises liability, trucking/motor carrier negligence, construction/labor law, municipal law and business disputes such as claims of breach of contract and fraud.  Philip also routinely represents retail, restaurant and hospitality corporations of all sizes in a wide variety of cases including the defense of serious personal injuries allegedly caused by a condition on the premises or as a result of a product defect.  Philip handles cases in State and Federal courts throughout New York.  Philip is accessible to his clients on a 24-hour basis, and has responded on an emergency basis to countless catastrophic accidents across New York State at the request of his clients to provide immediate legal or investigative services.
Philip received his undergraduate degree from the State University of New York at Buffalo in 1993 and graduated cum laude from the University of Akron School of Law in 1996.  Philip is also a graduate of the Defense Trial Academy conducted by the International Association of Defense Counsel at Stanford University.
Philip is actively involved in numerous professional organizations at a high level, such as the Defense Research Institute (DRI), where he served as the Chair of Trucking Law Committee's bi-annual conference in Chicago, Illinois this past year; and is a member of the Retail and Hospitality Committee's Steering Committee.  Philip is also a member of the Trucking Industry Defense Association (TIDA), National Retail and Restaurant Defense Association (NRRDA), and the New York State and Erie County Bar Associations.
Philip and spoken and written on a number of legal topics during his legal career, including the following:
Lecturer, Suing and Defending Municipalities, New York State Bar Association, 2005
Lecturer, School Violence and Legal Liability, District Employees and Claims Professionals, 2006
Lecturer, So You Have a Positive Drug Test-Now What? – Evaluating the Validity, Relevance and Admissibility of Forensic Drug and Alcohol Evidence in Trucking Accident Litigation, Defense Research Institute Webconference, January 2008
Updating the Past, Present and Future: The Status of the United States-Mexico Cross-Border Trucking Program, For the Defense, Defense Research Institute, co-author, January 2008
Lecturer, Forensic Drug and Alcohol Testing of Commercial Motor Vehicle Operators, Arkansas Claims Conference, September 2008
The Need for Speed: Are Speed Limiters the Answer to Safer Highways, The Transportation Lawyer, Vol. 10, No. 2, October 2008
The Graves Amendment: Preemption Legislation Creates a Cap on Liability, For The Defense, Defense Research Institute, co-author, January 2009
Truck Inspection Ahead – Enter When "Flashing", author, submitted for presentation at February 2010 DRI Trucking Law Committee Conference.
Lecturer, CSA "2010" Update, DRI Annual Convention – Trucking Law Committee, October 2011
CSA – The Final Version?, For The Defense, Defense Research Institute, co-author, December 2011
Lecturer, Update of Key Developments for Motor Carriers in Crossing the Border, TLA Annual Conference, May 2012
Lecturer, Avoiding the Ethical Pitfalls of Joint Representation, Defense Research Institute Webconference, September 2012
Lecturer, Preparing and Handling Drivers/ Company Representatives in U.S. Depositions, Strategies and Pitfalls, Ontario Trucking Association Webconference, August 2013
Lecturer, Is Your Safety Department Doing Its Job, Arkansas Claims Conference, September 2016
Philip has also volunteered his time and been involved in numerous civic activities, including the following:
Clarence Youth Baseball Coach (2016)
Board Member, Mid-Day Club of Buffalo (2012 – 2014)
Member, Amherst Nursery School Board of Directors (2010 – 2011)
Lawyers for Learning, tutoring Buffalo City School students (2008-2010)
Planning Board Member, Amherst, New York (2008-2011)
Local town committee person in Amherst, New York (2000 – 2011)
Former Director, Amherst Youth Foundation
Former member of the Amherst Youth Board (served 2-year term as Chairman)
Former Vice President of the Buffalo Area Junior Chamber of Commerce Board of Directors
Philip has two boys and lives with his family in Clarence, New York.